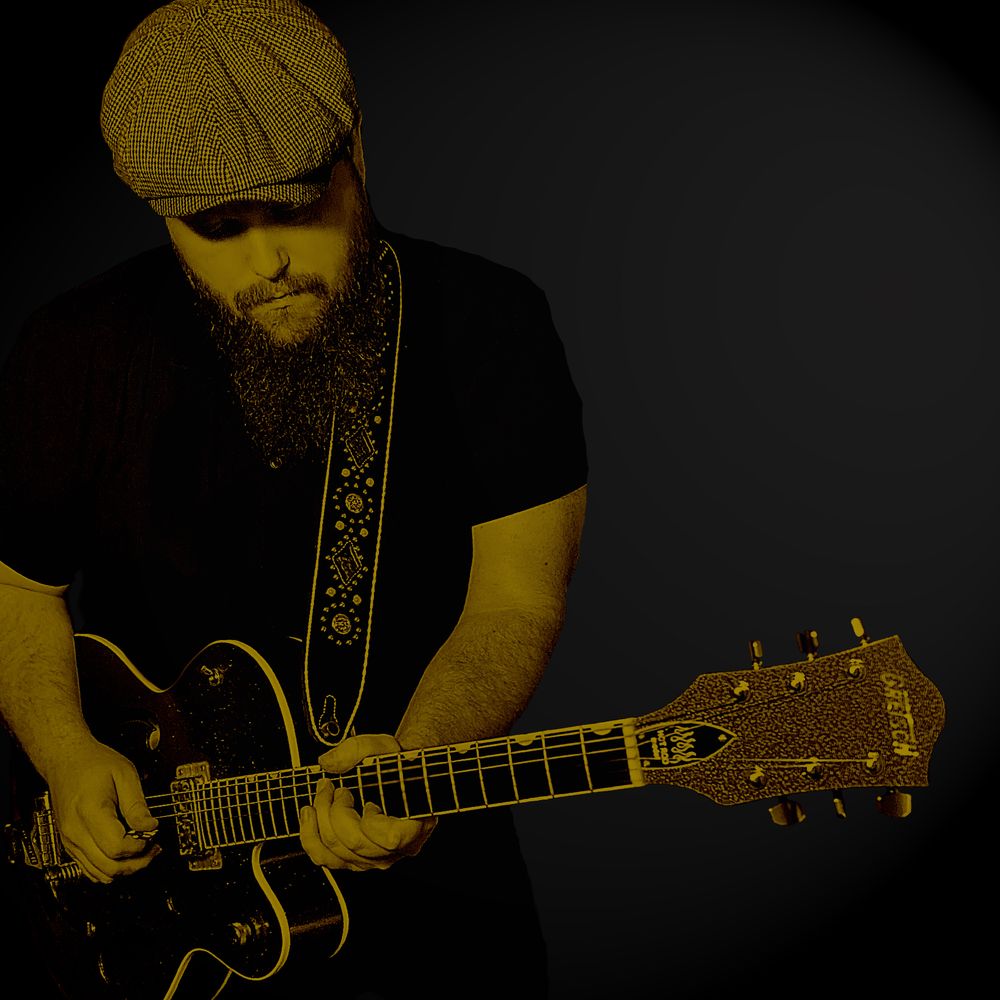 Rockabilly has always been a part of Lucky Jones' life--right along with Elvis Presley. Lucky started playing guitar when he was 12. Three years later, in the late '90s, 15-year-old Lucky was playing professionally in a punk rock band. His early career featured several national tours and a few records. In the early 2000s, Lucky decided to spend some time off of the road. Even though he was not touring, Lucky still had a desire to play Rockabilly music like the stuff he grew up on. After spending some time away from music, Lucky decided to return to the life of professional music, only this time he wanted to front his own band and play lead guitar like his heroes Carl Perkins, Eddie Cochran, and Brian Setzer.

Lucky's debut six-song EP, "With His Mean Green Guitar" was released in September of 2020 and showcases his songwriting, singing, and guitar-playing ability. With songs ranging from Rockabilly to Honky Tonk to Western Swing instrumental, "With His Mean Green Guitar" has something for every listener.

It is the wide range that appeals to fans, and Lucky has an active fan club whose support helps fund the records released on independent, Lucky Jones owned, Faraday Records. Lucky is a truly independent artist and has a direct connection with his fans through his social media and Patreon. 
With his latest release, "This Ain't Memphis", Lucky Jones brings a fresh batch of original songs with his blend of Traditional and Neo-Rockabilly while also paying homage to Johnny Cash and his time at Sun Records with the title track. The album wraps up with a rocking cover of "You're My Baby", originally cut by Roy Orbison and written by Cash.